A Day in the Life:
Action to Stop the Tarsands Oil Pipeline
Tuesday, August 30, 2011, Lafayette Park in Washington DC:
Landowners from Texas and Nebraska, having embarked on their Stop the Pipeline Tour ten days earlier, converged on DC Tuesday morning with over one-hundred-fifty fellow patriots. Later that evening the Tour group would attend a tremendously well organized, four-hour training session at St. Stephen's Church to prepare, along with over a hundred others, for participation in the following day's civil disobedience. Fellowship, fun, and food was the order of the evening, galvanizing them for the action to follow on Wednesday.
Below are some photos from Tuesday morning's action taken by Steven DaSilva.

-Ben, David, and Eleanor visit with fellow concerned citizens

-Ben and David talk with organizers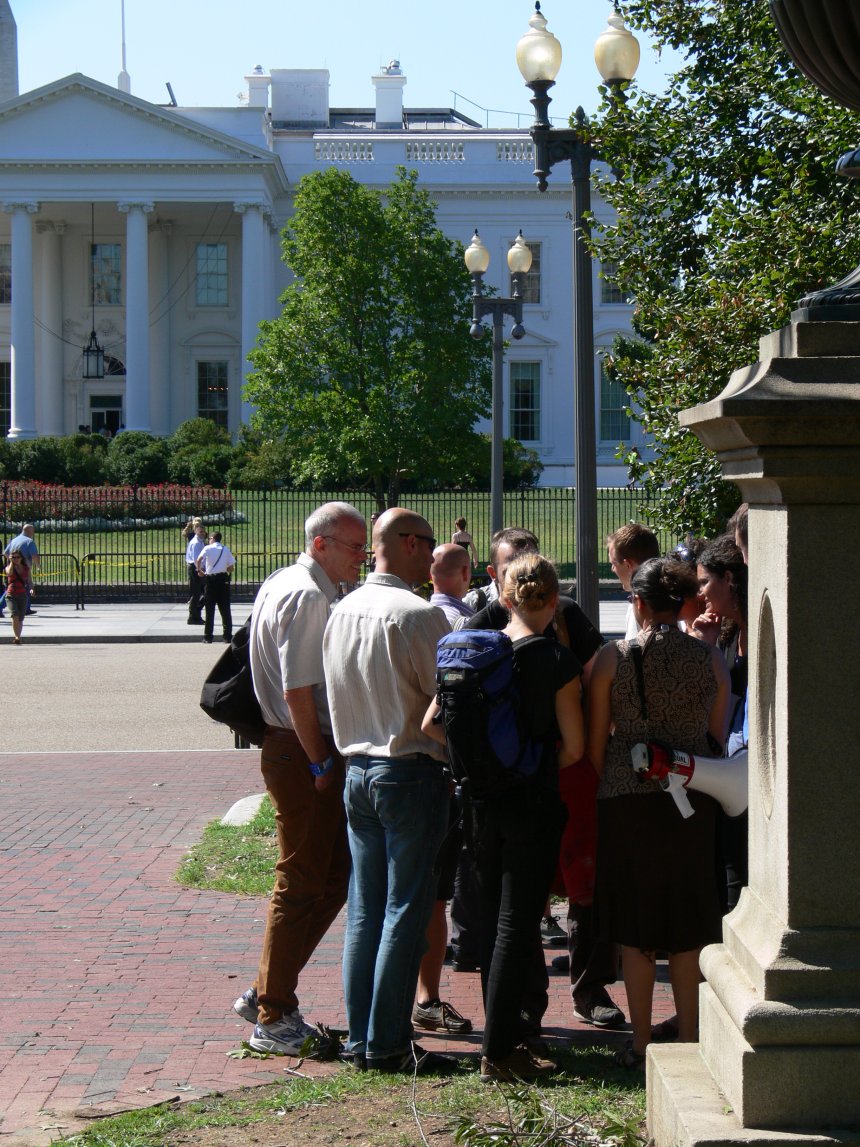 -Bill McKibben (at left of group)

-David and Eleanor

-Ben Gotschall addresses the group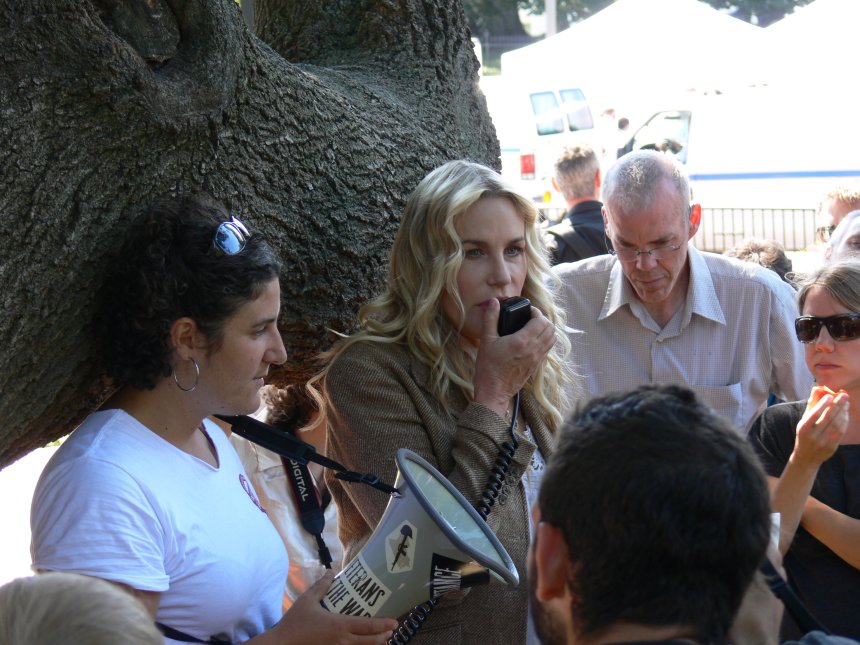 -Daryl Hannah speaks to the group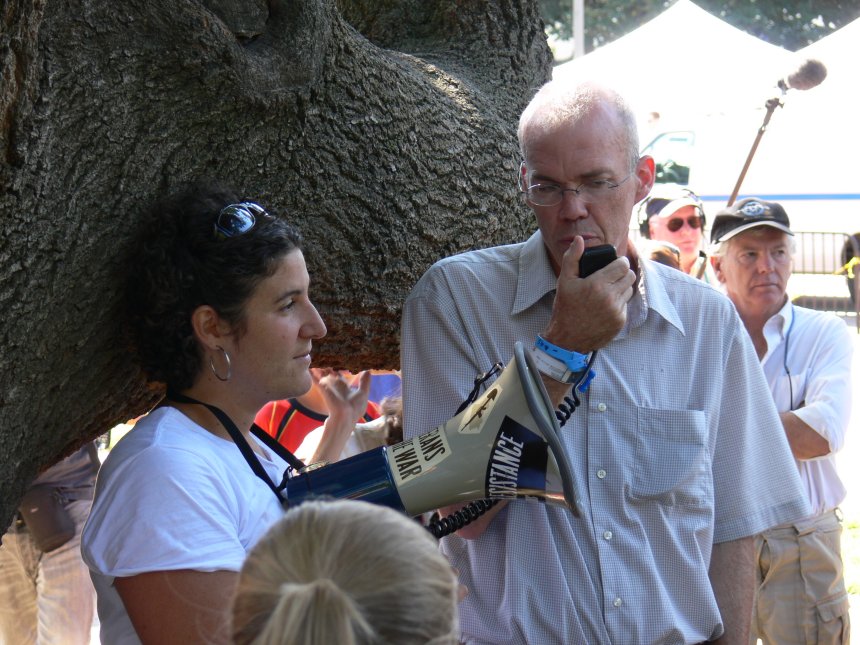 -Bill McKibben speaks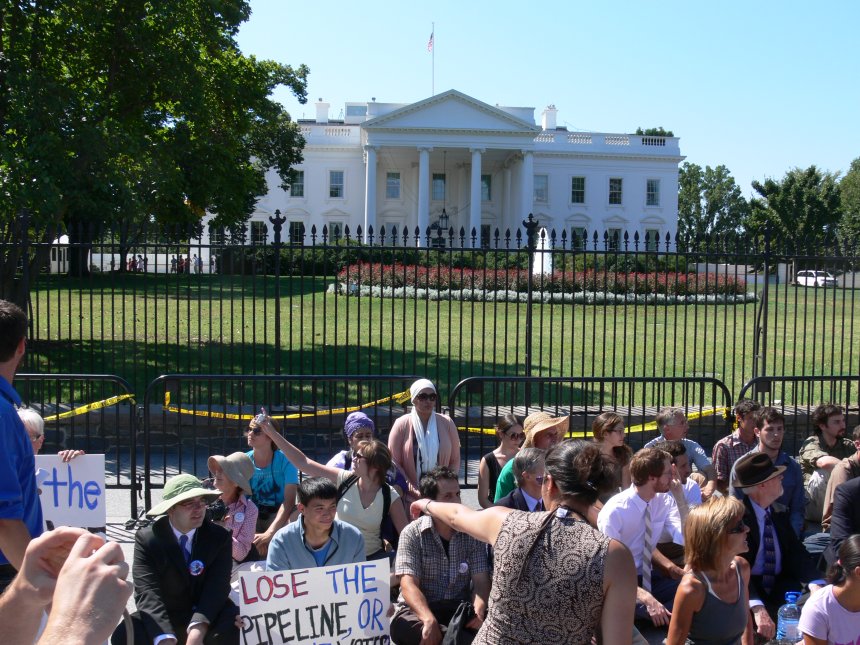 -Sit-in begins

-The media swarm

-Hey, Mr. Obama...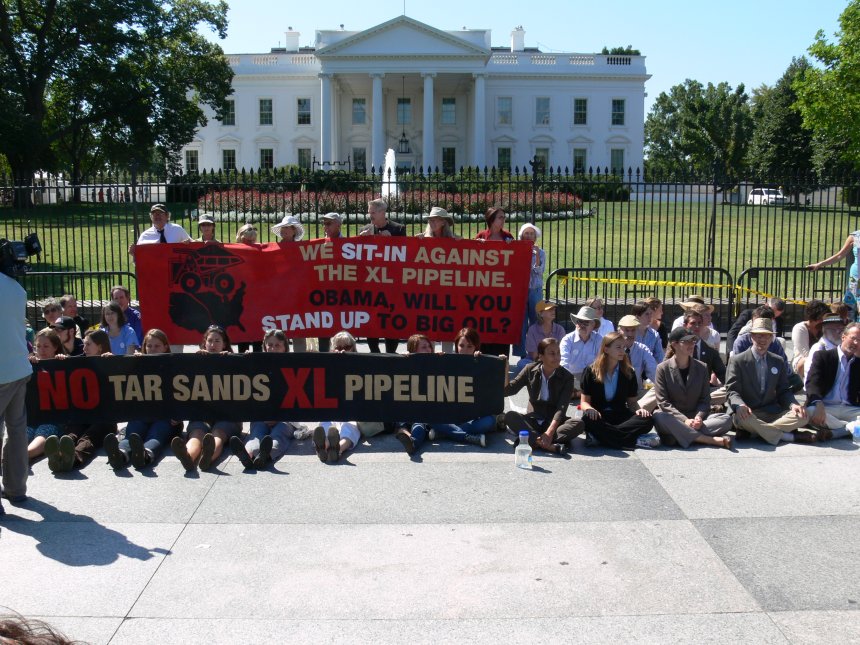 -...can you hear us now?

-Pics and video continue...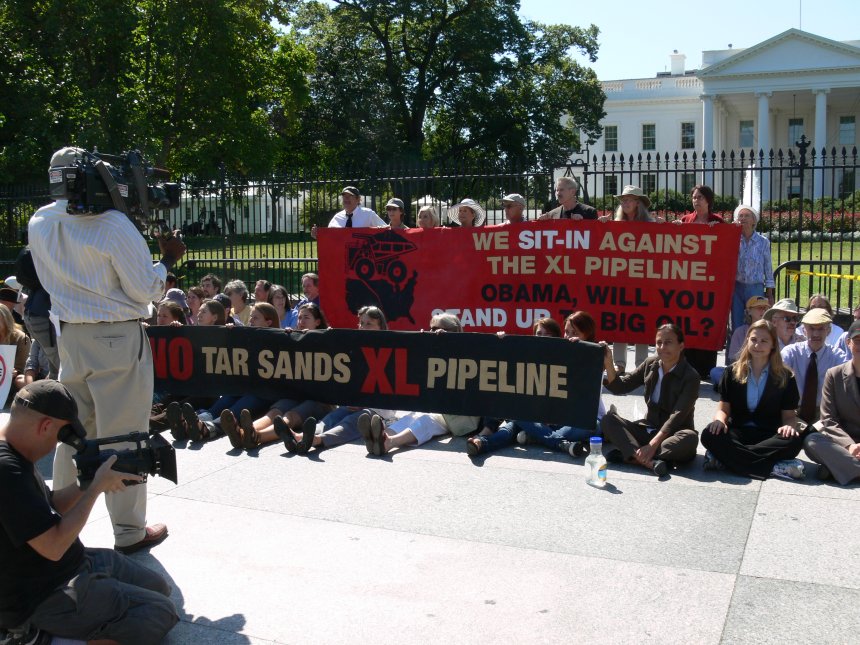 -...and continue

-...and continue.

-Mr. President, just do the right thing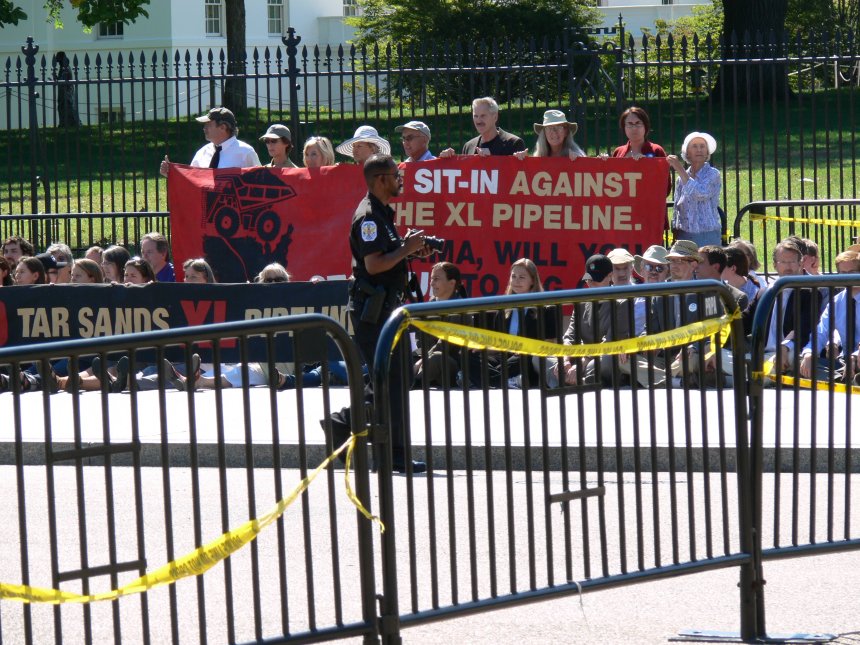 -Park Police offers to take White House tourist photos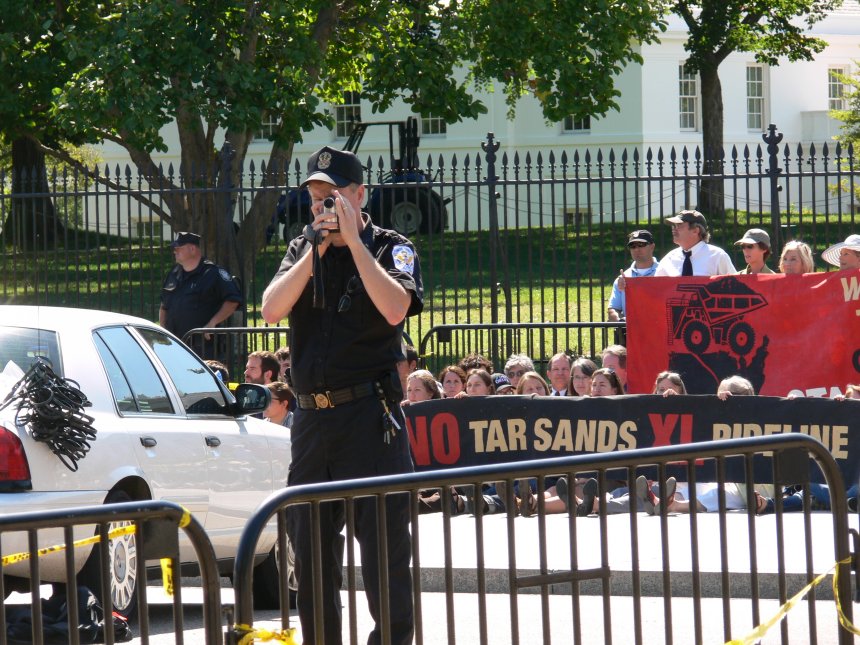 -Even the spectators were video taped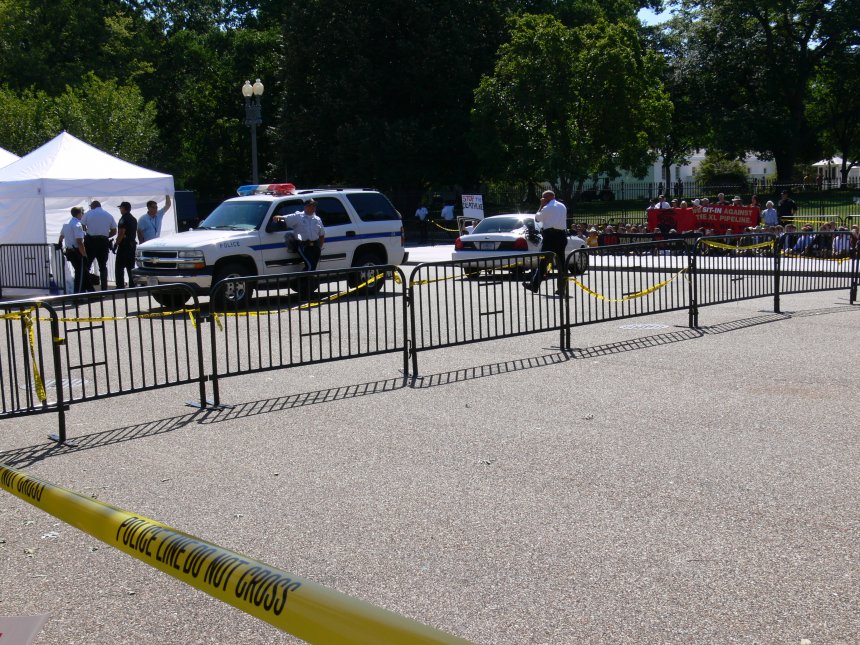 -The processing tents are cordoned off

-Caged in

-Anticipating the first warning

-Time for the second warning

-Waiting for the third, and final, warning...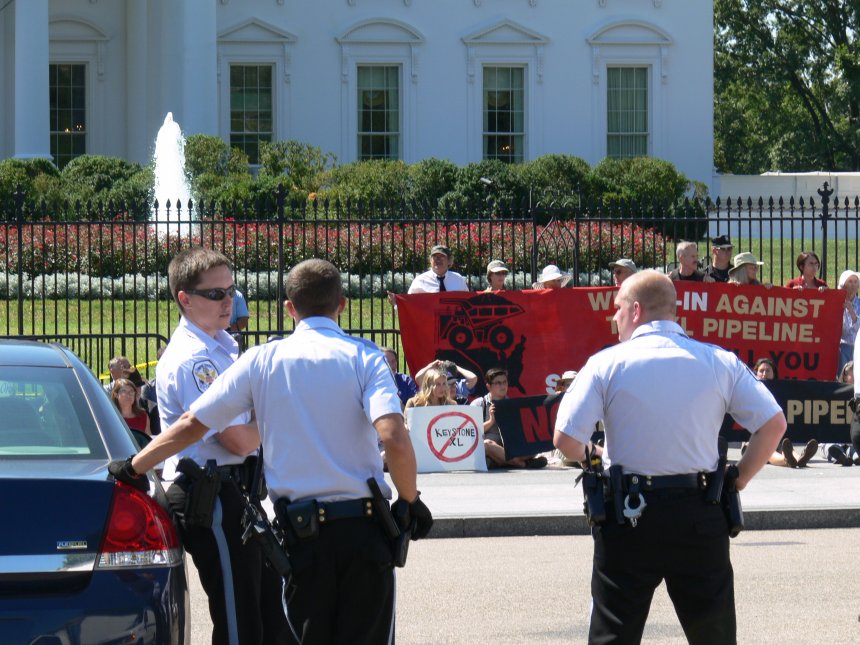 -...and for the arrests to begin

-The first arrest of 143 on August 30, 2011