This is a portion of a map from the Texas Rail Road Commission website showing the proposed path of the Keystone XL pipeline through Nacogdoches County.
Click HERE to go to the RRC interactive maps page.

Follow the instructions below.


1 - Click on "Pipelines", and a Pipeline Search/Filter will open in a new window.




2 - In the upper left corner scroll down the "County" menu and click on "347 Nacogdoches.

3 - Below that type "Keystone pipeline" in the space labelled "System Name".

4 - Click on the "Query" button at the bottom right.

5 - Click the "Map The Results" button.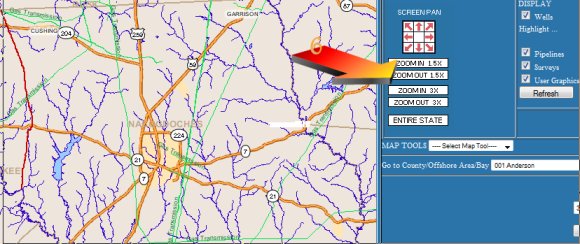 6 - Use the pan arrows and zoom features to move around the county map.